Episode 24 | Safe Spaces for Black Teens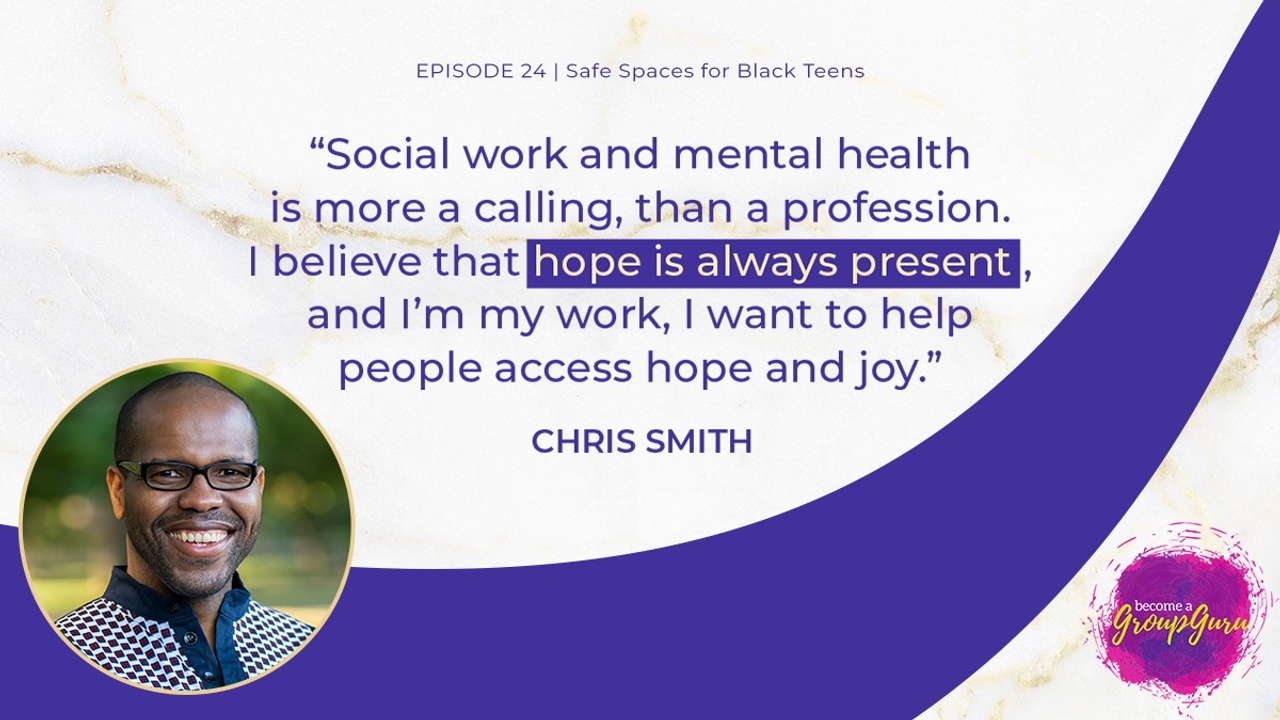 The Group Work Podcast. Find out what happens in the space where group therapy takes place.
In this episode we cover:
Why connection and community are essential tools in the group space

How to sit with discomfort and grief in a gathering space, without having to be the expert

Group interventions to use on zoom to build rapport and group cohesion
Tools & Resources Referenced:
To learn more about Chris Smith, visit www.psychologytoday.com/us/therapists/chris-smith-south-pasadena-ca/8078
Fill Your Group FAST!
Your action steps and accountability for filling groups FAST, even if you hate marketing and have no idea where to start.
Yes Please!!