Episode 41 | Unstoppable: Online Coaching Groups to Edit Your Energy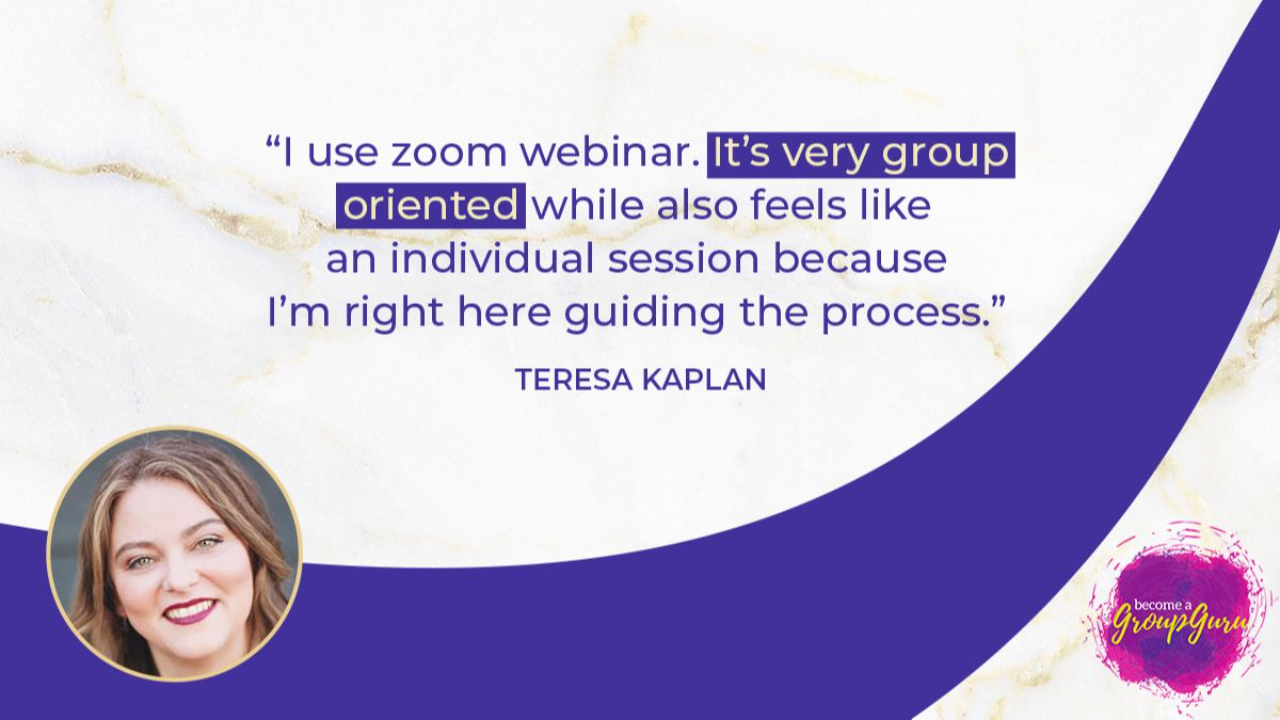 The Group Work Podcast. Find out what happens in the space where group therapy takes place.
Summary
Ever felt like a woo-woo healer trapped in a therapist's body? Is coaching for you? How can you run a scalable coaching business while still facilitating intimate group sessions?
Teresa Kaplan is a psychotherapist turned energy healer and coach. She discusses how she runs her group "Unstoppable" where she helps people get unstuck and finally act upon the vision they have for their life. Learn about how her group and her business work in this episode.
"Once our nervous system is relaxed, every aspect of our life is impacted." - Teresa Kaplan
What we discussed:
(00:00) Who is Teresa Kaplan?
(03:09) Clearing mental blocks OR Personal vs. professional life
(06:05) What is energy editing?
(11:17) The "Unstoppable" group
(15:47) How to do what you've always wanted to do
(17:48) How coaches run group programs
(22:11) Celebration sessions (no one wants to do it!) OR What are celebration sessions?
(24:36) How to connect with Teressa
3 things to remember:
While energy healing may be an intense and uncomfortable experience, there is, ultimately, a greater payoff - it gives you a lifetime of freedom.

Most people have a hunger for more in their lives. They know they can do more, they know they can be more. But, what's in the way is mental blocks. Clearing those mental blocks can boost them into the person they want to be.

It is possible to create a scalable coaching business while still running intimate groups.
Tools & Resources
Connect with Teresa: Website
Fill Your Group FAST!
Your action steps and accountability for filling groups FAST, even if you hate marketing and have no idea where to start.
Yes Please!!