Episode 13 | Creative Tween Groups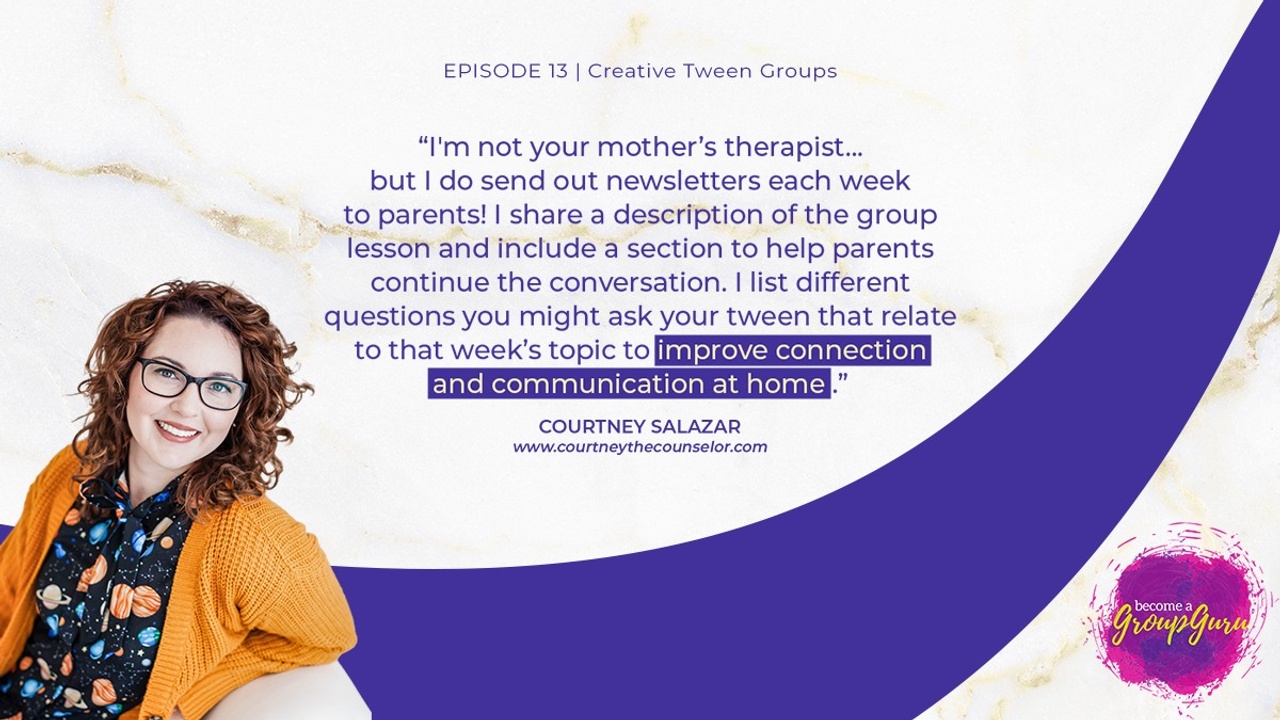 The Group Work Podcast. Find out what happens in the space where group therapy takes place.
In this episode we cover:
How to include hands on crafts in an online group

Structured ways to provide support for topics, themes and tween feedback requests

The start to finish structure of online tween groups
Tools & Resources Referenced:
To learn more about Courtney Salazar, visit www.courtneythecounselor.com
Fill Your Group FAST!
Your action steps and accountability for filling groups FAST, even if you hate marketing and have no idea where to start.
Yes Please!!